Applications and Services
250+ Enterprise apps readily available to build automated workflows
Automate workloads for productivity
Build a Flow for that!
Automate individual tasks for a user into a Flow or build a comprehensive workflow across multiple applications. Build automated workflows using a simple drag and drop approach, no more coding.

Pick one from hundreds of out-of-box workflows or customize one using the elegantly designed UI experience.

Run them from the industry-leading cloud configurations or enterprise hybrid cloud configurations to automatically comply with your compliance and security needs.
Immersive Experience
Automate quickly, with an immersive experience
Enable citizen developers and IT operations to build enterprise secure and compliant applications with customizable CSS files using the low-code, no-code Backflipt App Builder platform. Build applications to establish a business flow or eliminate mundane tasks with an immersive user experience.
Rich set of customizable templates
Flexible widgets to meet your UI needs
Look and feel adapted to Enterprise styling
Embedded apps with contextual relevance
Integrated with Enterprise SSO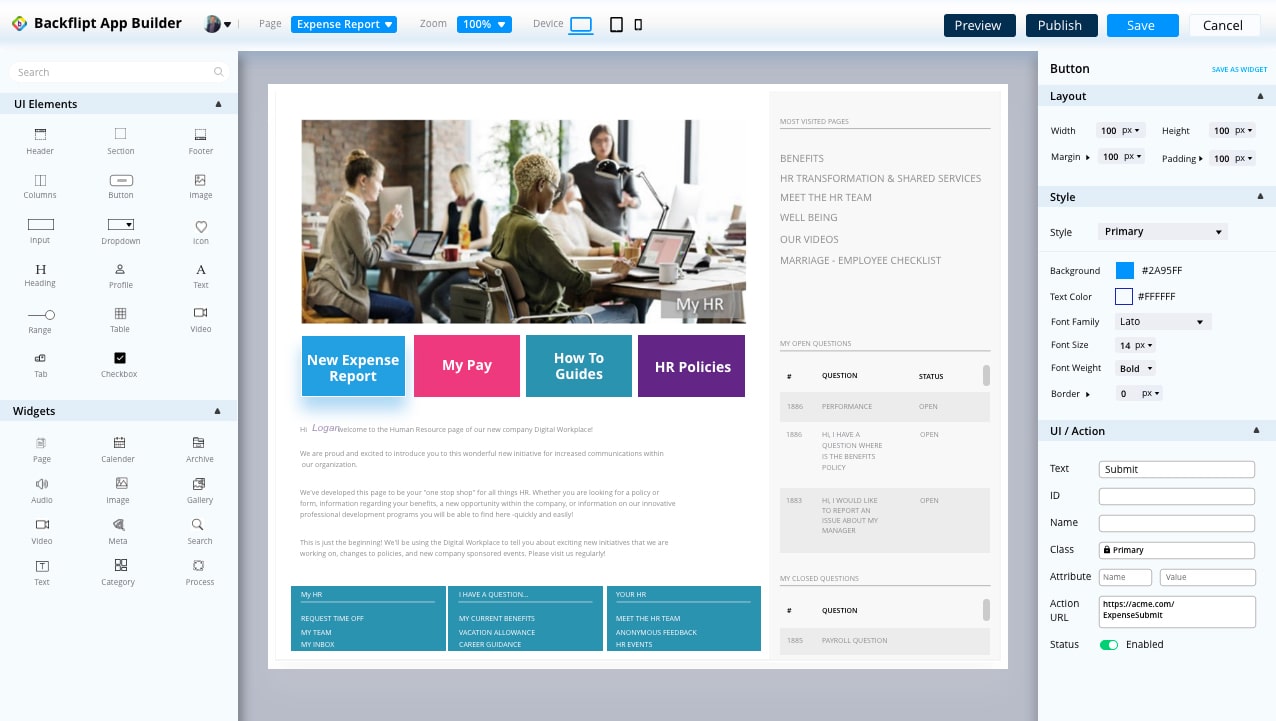 For Enterprises
Designed truly for Enterprise Scale